Clap! Boom! Yeah! Paléo unveils the poster for its 44th edition!
Paléo Festival Nyon today unveils the poster for its 44th edition. An energetic, pop and thoroughly modern visual universe, which places sound and colour at the heart of the poster.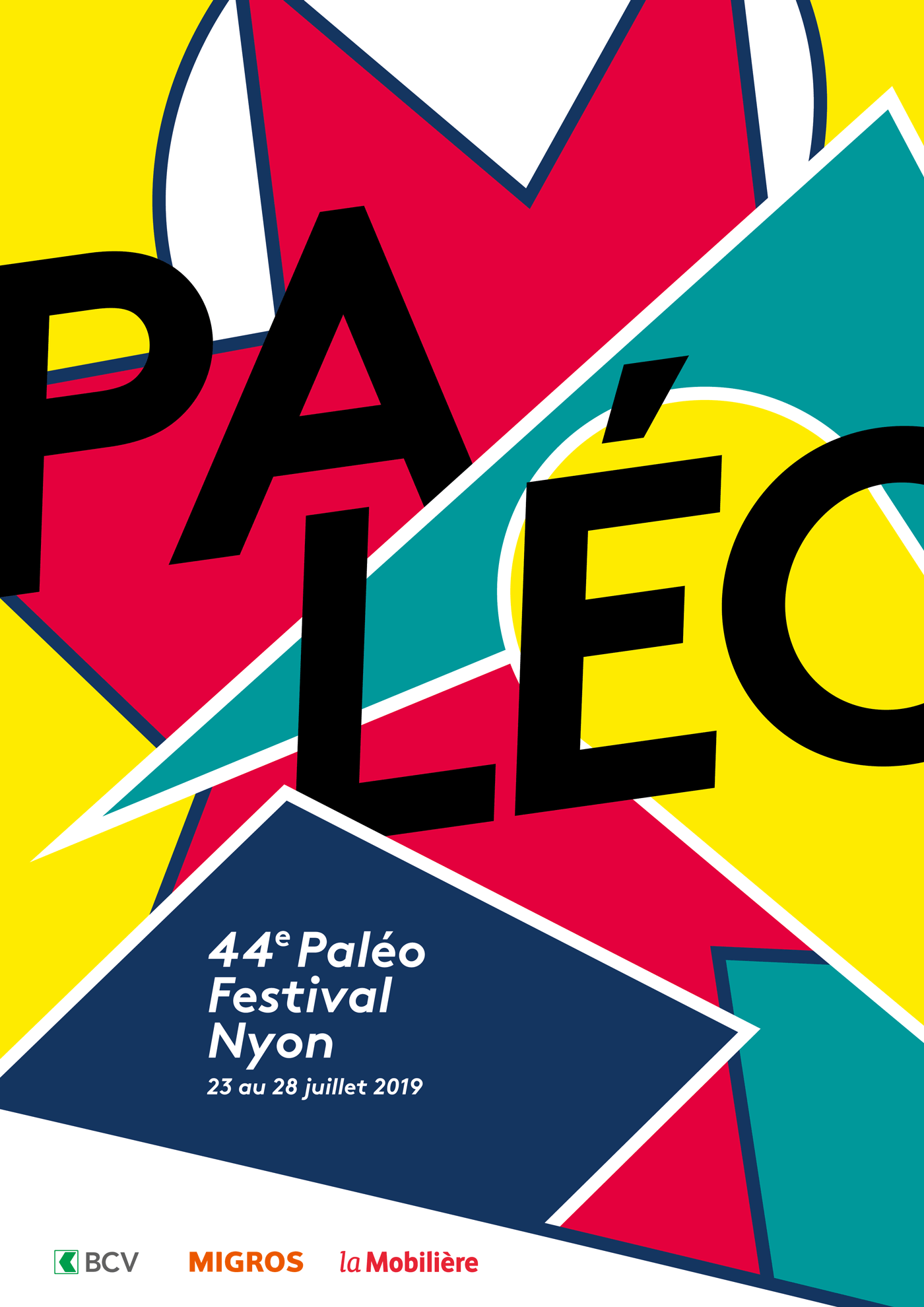 Perrine Morel and Simon Muñoz are two students in the third year of a Bachelor's degree in visual communication at the HEAD-Geneva (a school of the HES-SO University of Applied Sciences of Western Switzerland) and the winners of a workshop facilitated by the Geneva agency, BaseDesign. Today, they present the fruit of their work, a visual universe with a resolutely pop aesthetic and lively colours. 
The sounds of the Festival
Directly inspired by the various sources of sound at Paléo, this project proposes a graphic transcription of sound in all its forms. "The idea of representing the Festival's sound universe struck us as obvious. We had both been intrigued by the sounds that emerged from the Festival: the music produced by guitars and drums, the "yeah" of festival-goers, the "hello, where are you", the "claps" of applause, the "splash" of boots in the mud. To produce a visual interpretation of these sounds, we wanted to use playful graphic elements, both direct and expressive. The onomatopoeia and speech bubbles found in the world of comics were a spontaneous source of inspiration to us".
Perrine and Simon recaptured these same comic book characteristics by transposing them vectorially with modern lines and compositions based on geometric figures with clean contours and pop colours. They added textual elements in the form of onomatopoeia, short sentences and punctuation in an italic typography that is both sober and dynamic. "The idea was to propose a visual universe that would have an impact, based on simple, fun compositions and effective colours, giving an impression of sound. This concept allows everyone to project themselves into the effervescence and ambiance of the Festival". The visuals of each edition are available on a large number of supports, "we have created a wide palette that allows us to interweave and superimpose the various elements and colours at will. It was essential to represent the Festival in all its facets, whilst offering a multi-coloured, festive and energetic form of identification".
Please note
The traditional Xmas ticket office will be open from Tuesday 4th December to Friday 21st December. New! Discover our Xmas ticket offers! More info on December ticket sales
Accommodation reservations for the Pal'Asse campsite will also be open from 4th December. More info on the Pal'Asse campsite
The 44th edition of Paléo Festival Nyon will take place from 23rd to 28th July 2019 and will host a Village du Monde decked out in the colours of Quebec. The line-up will be unveiled on Tuesday 26th March and the ticket office will open at midday on Wednesday 3rd April 2019.