Paléo is about concerts, but also animations and extraordinary artistic installations, Quebec turning out in numbers at the Village du Monde and enchanting moments at the four corners of the field, for all ages and genres… sounds promising!
STREET THEATRE
At La Ruche and on the Festival field: "Beautiful losers"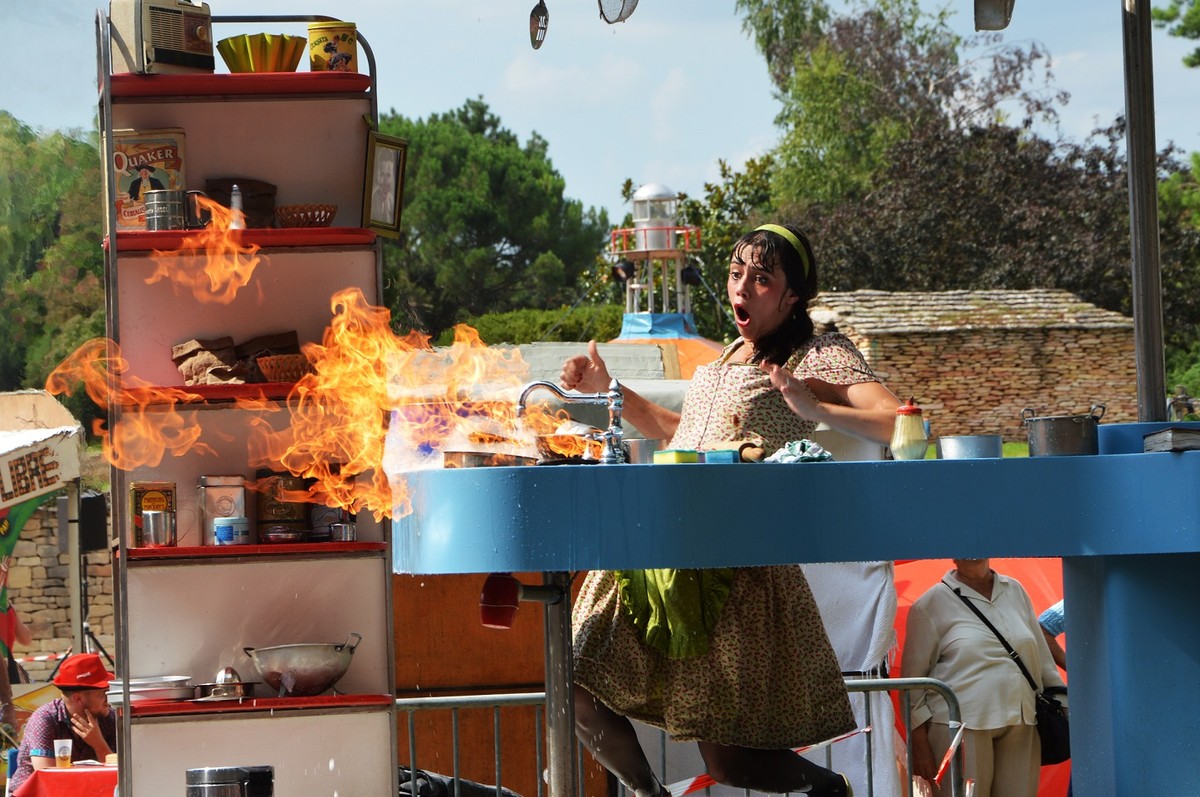 A space dedicated to Circus and Street Arts, la Ruche is a place full of creativity and delights hidden behind the Alpes quarter, highlighting the creations of unusual, raw and surrealist artists. Wandering troupes also leave from The Ruche to perform all over the festival site. Active, sweet and effervescent, la Ruche's vocation is to surprise, captivate, fascinate and charm audiences of all ages.
---
VILLAGE DU MONDE
Quebec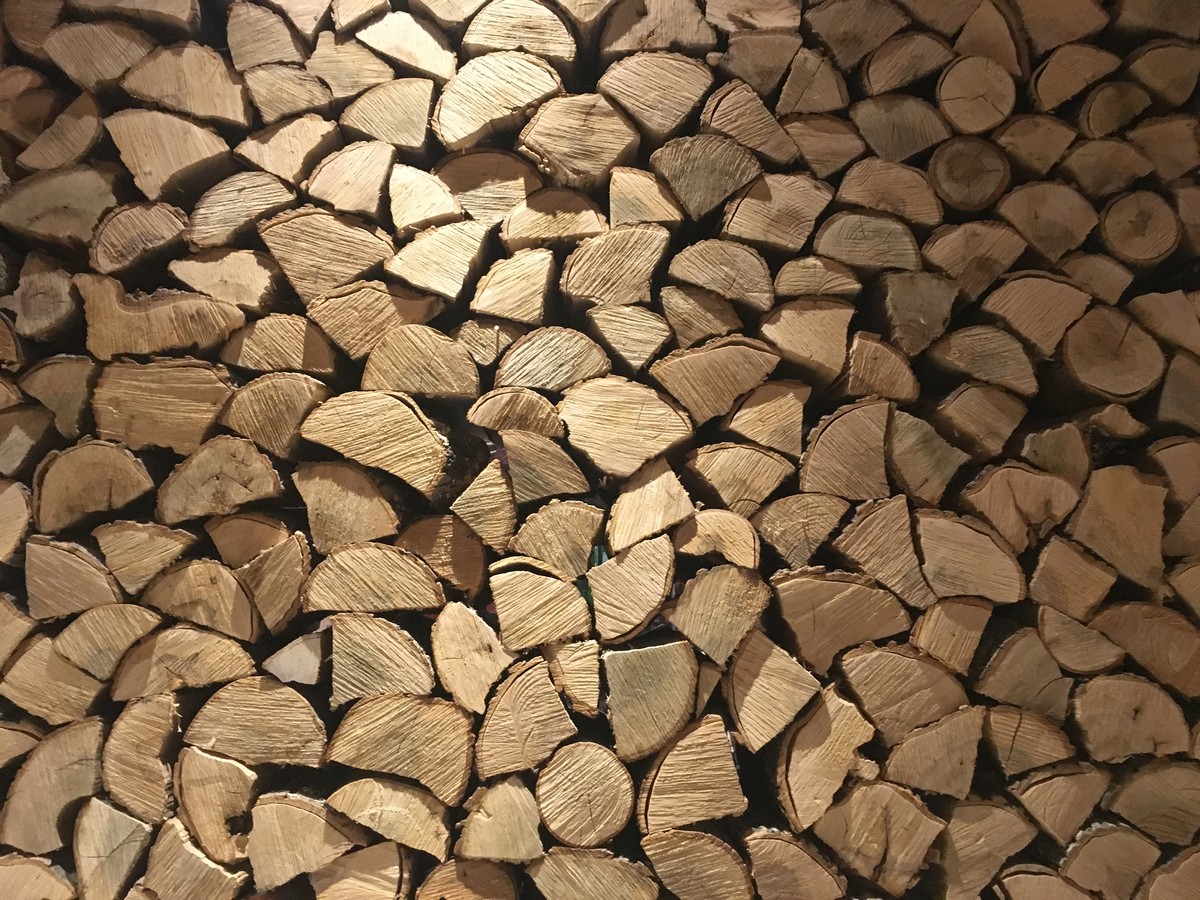 The Quebecers are coming to our region and it's going to be a bit like meeting distant cousins, whom we love to tease about their sing-song accent, but whom we love to adore above all. Let the dancing begin, arm in arm, come hell or high water, even in the face of unexpected snow storms raging across the taiga. The party promises to be beautiful!
---
ANIMATIONS FOR KIDS AND TEENAGERS
Mielimélo, la Plage et la Luciole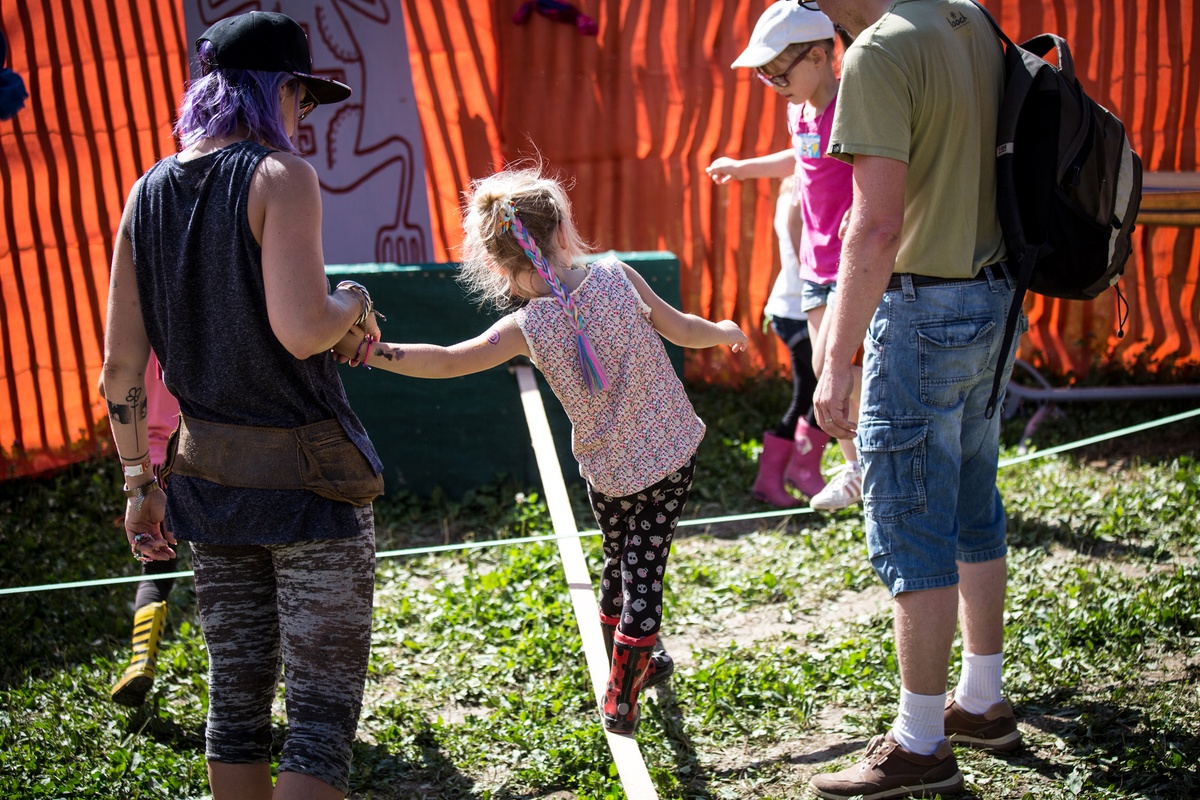 Small children are also occupied with two dedicated areas. La Luciole is the place to be for children up to 8, while Mielimélo will take care of children between 6 and 12 years of age. And at La Plage, it's a teenagers' world from 12 to 18 years. Fun, fun, fun! 
---
LA PL'ASSE
Festive area open to all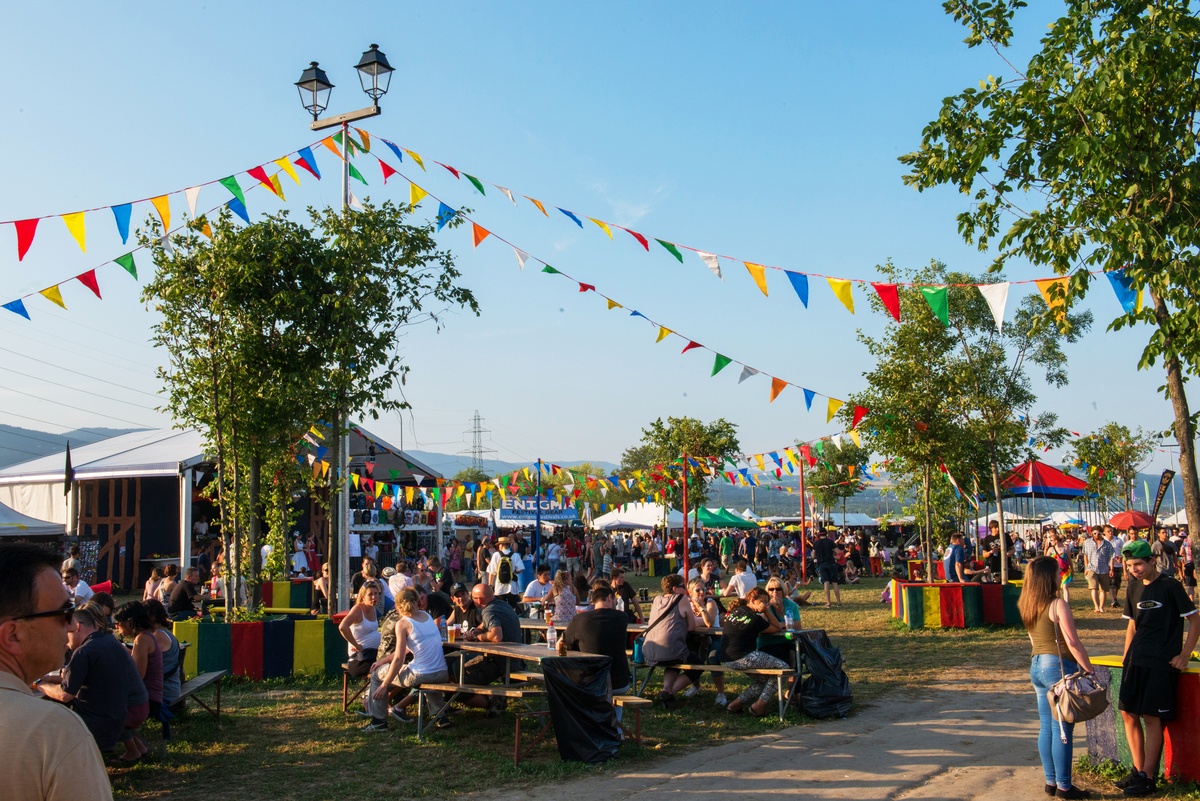 La Pl'Asse is the link between the Festival and the Campsite, with its festive area freely accessible every day from 11am to 4am. In addition to the food and craft stands, the Guinguette stage and its chill-out area await you. Between sports activities, street theatre and DJ sets, during which you can showcase your best hip movements, the Pl'Asse is teeming with excitement! Oh yeah!
---
UTOPIA 2050
An original and ephemeral creation by the HES-SO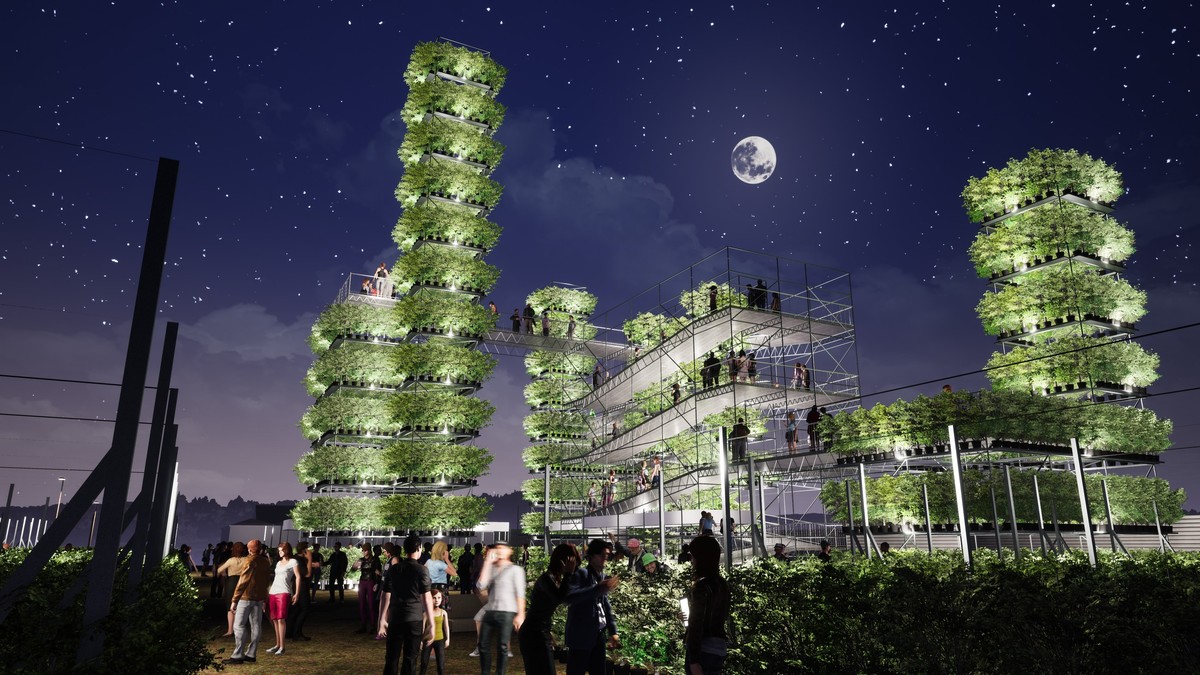 In 2019, the HES-SO offers you a free one-way ticket to the future. At the top of the Asse plain stand the spectacular UTOPIA 2050 plant towers, which festivalgoers can access by climbing up a spiral slope. Six participative activities installed on the sides of the structures encourage you to question yourself in a playful way about the world of tomorrow.
---
MONIC LA MOUCHE
A large-scale installation by the metal lace-makers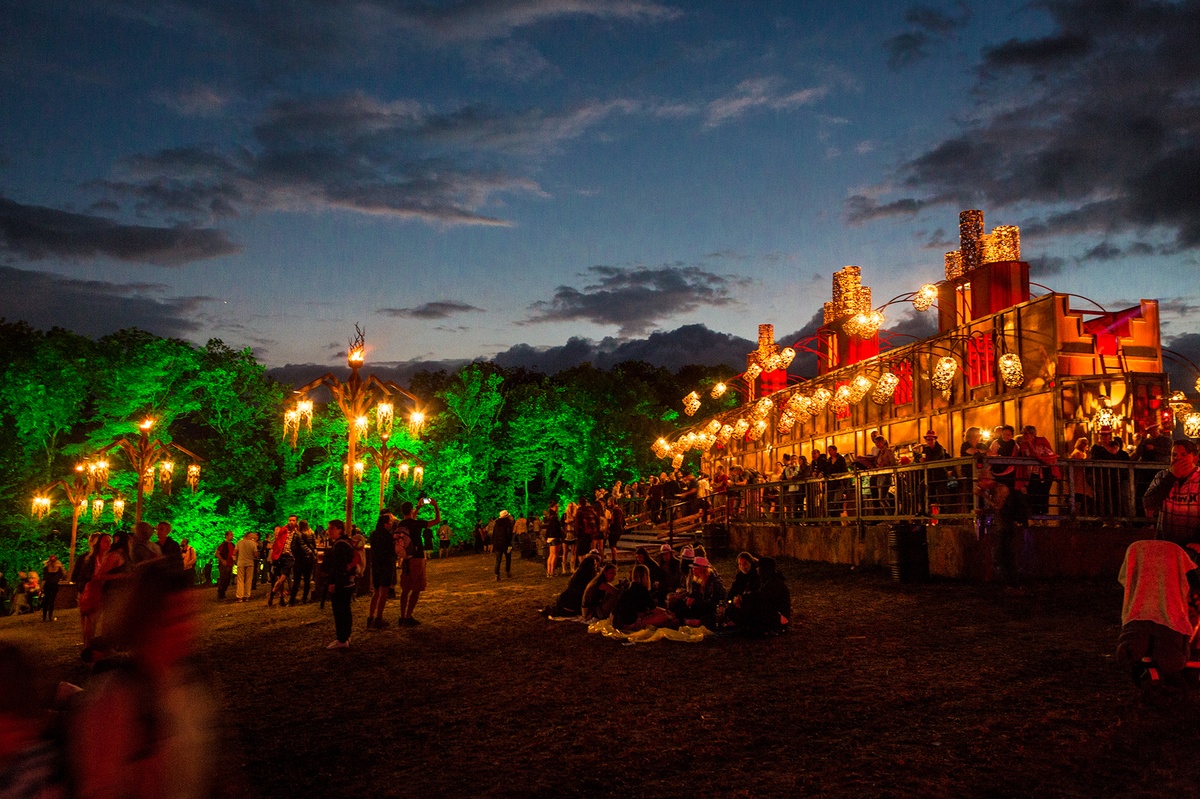 The Compagnie Monic la Mouche, past masters in the art of carving rusty metal, are preparing to display their artistic project at this year's Festival, marked by a strong spirit of contrast: gigantic and yet intimate, both raw and subtle.
---
LA GALERIE
Carte blanche to the photographer Ludwig Wallendorff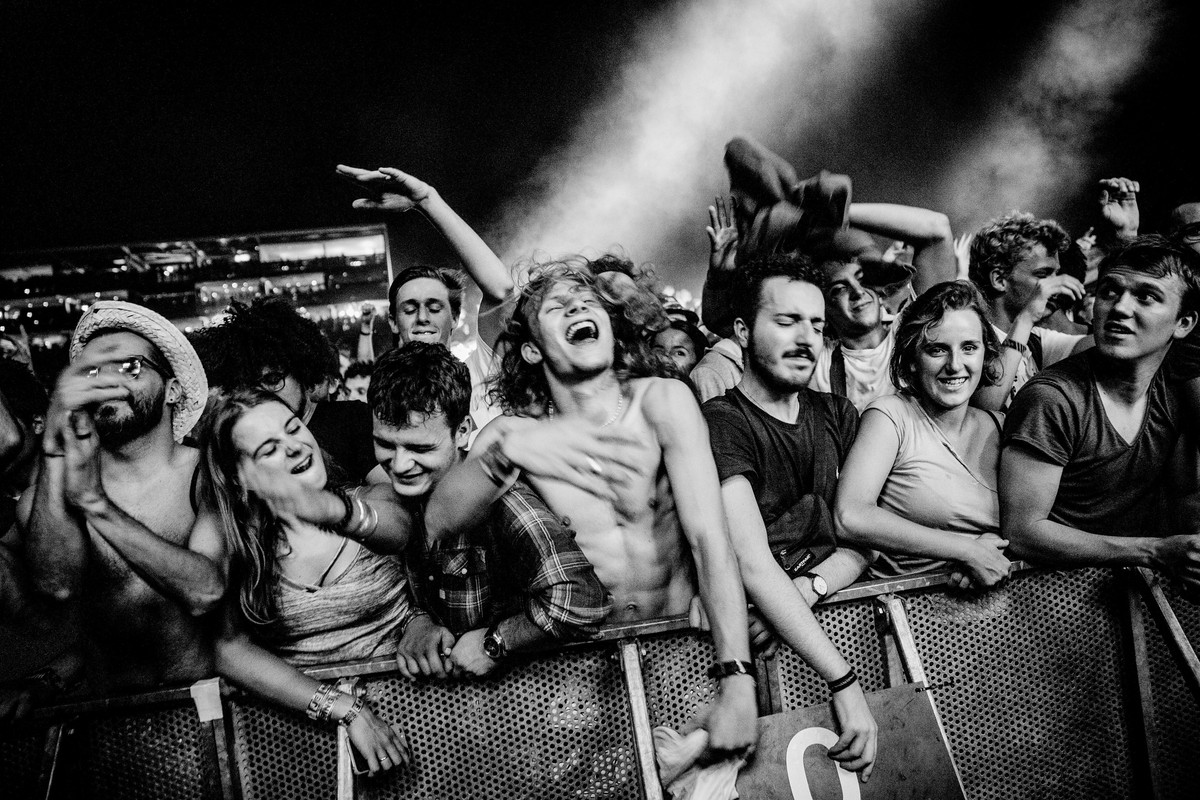 La Galerie, located in the passage of Entre Deux Mondes, invites you to discover a photographer through its works. This year, it is the work of Ludwig Wallendorff which is in the spotlight. His expressive, bright and black and white shots are like windows through which we get a glimpse of the intimacy of the great ephemeral village that is Paléo. An artist who knows how to capture moments, looks and attitudes as well as the flamboyant sparkle of the stage.