Paléo Festival Nyon reveals the visuals for its 45th festival with a poster that focuses on contrasts and diversity. A new logo and visual identity are also unveiled.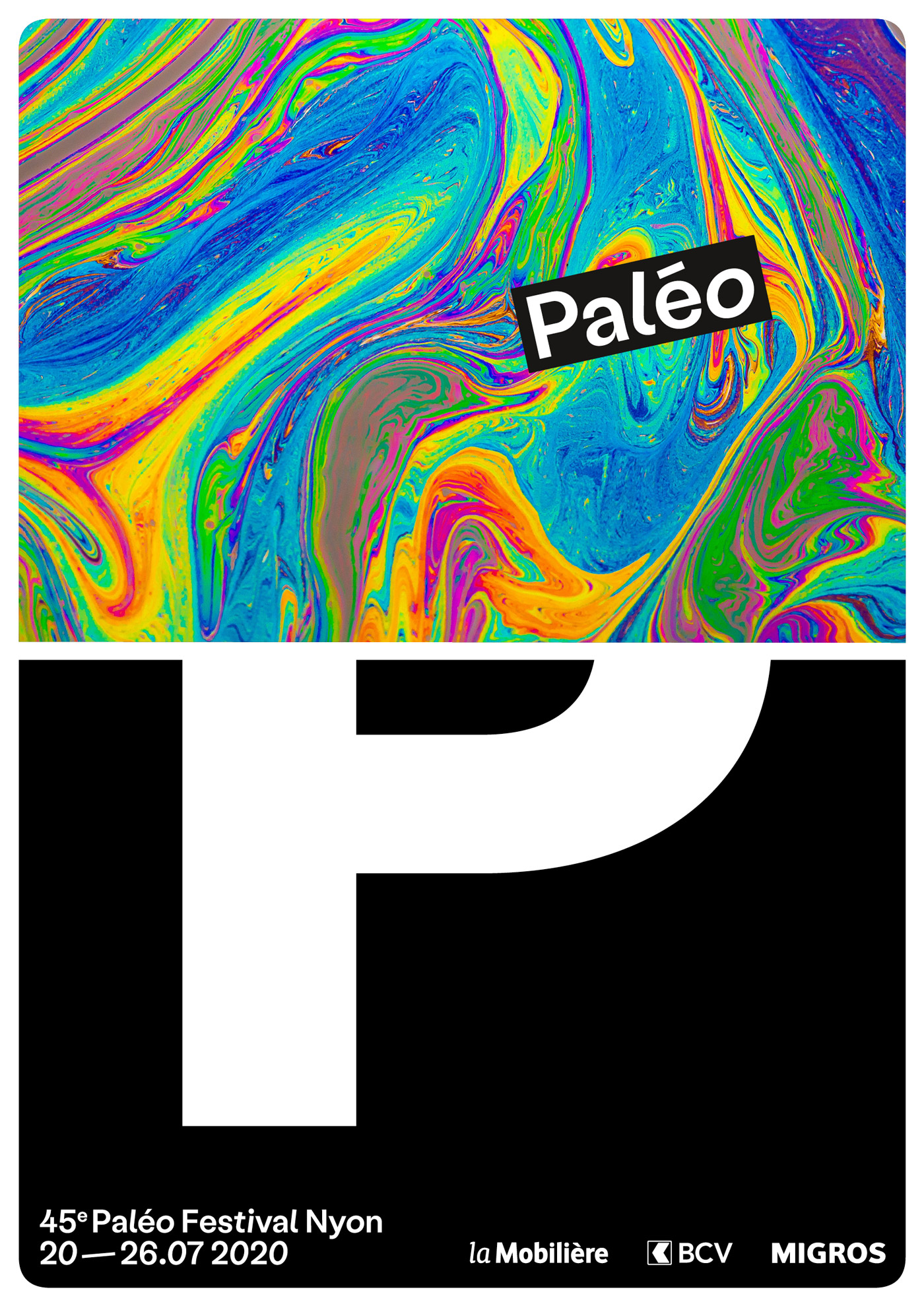 Indira Gomez and Alice Moor, two second-year BA students, are the winners of a workshop organised by the Geneva-based agency BaseDesign at HEAD – Genève (part of the HES⁠-⁠SO University of Applied Sciences and Arts Western Switzerland). They based their design for Paléo's 2020 visual identity on key concepts which they feel define the very essence of the Festival, i.e. contrasts and diversity. They now present us with the fruit of their labour.
Double-sided!
"Both of us have been deeply struck by the various contrasts at the Paléo Festival. Day/night, music/silence, sun/storm, calm/wild, young/old: the atmosphere and the ambience change dramatically from one spot to the next throughout the Festival grounds. In our opinion, Paléo's strength lies precisely in the fact that these oppositions and differences co-exist peacefully." The idea of representing the Festival with a "double-sided" visual thus became obvious to them. "We decided to design our visuals based on the split-flap principle, which can be found in platform displays in train stations especially. We spontaneously took inspiration from the latter."
Indira and Alice thus reclaimed this concept by bringing together images and words: graphic elements that evoke duality, both directly and symbolically. The textured flap represents the Festival's flows, as in the movement of sound and people. The other, more graphic flap is made up of plain and effective typographical elements: letters or words, white on a black background. Since the yearly visuals appear on a variety of media, "we've created a wide palette, which enables us to play with various photos, textures and words. We felt it was essential to represent the Festival as a whole while providing a polychrome identity through images and textures, which would present as similarly powerful and dynamic through words."
And… a new logo!
An anniversary year and a new site: what a fitting opportunity to focus on a new institutional visual identity! The green and purple logo gives way to new visuals developed by Geneva-based agency BaseDesign and involving 4 core elements: typography, logo, colours and structure. The typography was inspired by the flow of festivalgoers. Some letters thus lean forward or backward, their axis modified in reference to the "great sound angle" or the "groove latitude" as a reminder of the sonic atmosphere on the site. Paléo's new logo uses the same rocking typography inserted in a text box reminiscent of an acute accent, in a nod to the previous logo. Thanks to its structure as well as a palette of some twenty colours, the design can be endlessly modified, thus giving the Festival a powerful new visual identity before its 45th iteration, which will feature significant changes: a turning point in Paléo's history! Bring it on!