Village du Monde
Southern Europe
Warm landscapes bathing in the dazzling sun, dry cracked earth, lined with umbrella pines... Southern Europe, a complete change of scenery on our doorstep. Portugal, Spain, France, Italy, Greece: five countries that offer an extraordinary variety of panoramas and atmospheres.
Witness the innumerable café terraces and lush gardens where strolling onlookers are roused from their siesta by the sound of an old church bell. The alleys with their thousands of archways and arcades amplify the saudade of the fado, the duende of flamenco, the roundness of polyphonies, the frenzied rhythm of the tarantella or the oriental sounds of rebetiko, creating an air of perpetual celebration in this region of the globe where village festivities reign supreme.
Every year, Paléo hosts an association working in the countries represented at the Village. For the 2018 edition, the Festival is delighted to welcome SOS MEDITERRANEE Suisse, whose mission is to carry out rescue operations and providing medical assistance to migrants in the Mediterranean Sea, a reflection of their commitment to the respect of human rights.
The Village would, of course, not be complete without the many stands, stalls and other entertainment forms that will give you the chance to discover the crafts and culinary specialties of the region.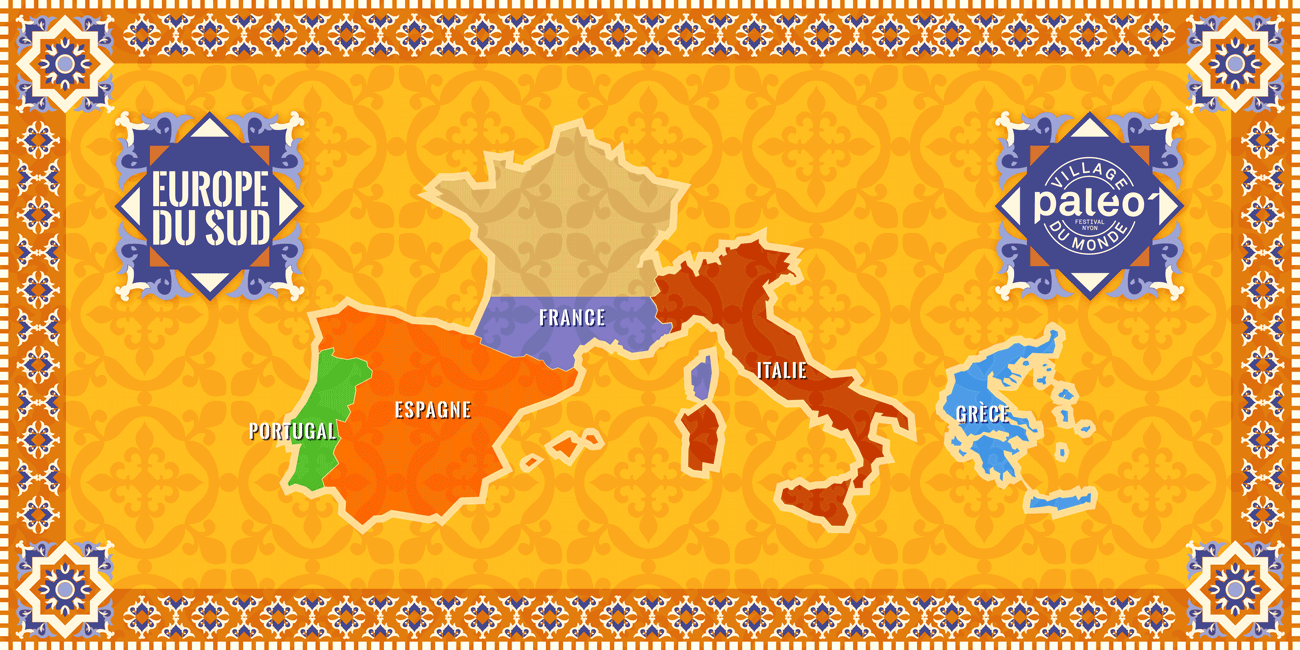 No artists match search filters.
Village du Monde: 2003-2017
Pictures of the 15 editions!