Want to be sure of a place for Paléo 2019? Offer yourself the new "flex" ticket or 6-day pass for Xmas from 4th December!
From Tuesday 4th to Friday 21st December, you'll be able to buy the new "flex" ticket or your 6-day pass for Paléo Festival Nyon 2019, at our traditional Xmas ticket sale.
So what is a "flex" ticket?
Want to be certain of getting your ticket for an evening of your choice at Paleo 2019? Avoid the rush of April ticket sales? The "flex" ticket guarantees you a ticket for any evening of the Festival! Here's how it works:
At the Christmas ticket sale, you buy the "flex ticket" for CHF 99.- and receive an electronic voucher.
From 9:00 on 27th March (the day after the announcement of the line-up) till 17:00 on 2nd April (the day before the start of ticket sales to the general public), you validate your electronic voucher on paleo.ch and obtain a ticket for the day of your choice.
Tariffs
"Flex" ticket: CHF 99.-
CHF 4.- booking charges included
6-day pass: CHF 375.- (adults) / 325.- (students and reduced tariffs).
CHF 10.- booking charges included
Standard day ticket (sales on 3rd April 2019 at noon):
CHF 73.- (adults) / 63.- (students and reduced tariffs)
+ booking charges: from CHF 4.- depending on the provider
Points of sales
paleo.ch, from Tuesday 4th December, within the limits of the available stock
Credit cards or PostFinance.
Paléo Shop, from 4th to 21st December - check out the opening hours
Cash and debit/credit cards.
Paléo Festival Nyon est partenaire de la FRC dans la lutte contre le marché gris. Plus d'infos
---
Tickets for the 44th Paléo Festival Nyon will be available from Wednesday 3 April 2019, at 12.
The line-up will be revealed on Tuesday 26 March 2019.
The Festival will take place from 23 to 28 July 2019.
---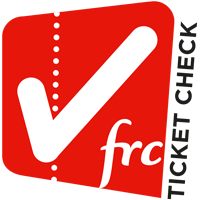 Paléo Festival Nyon is a partner of the FRC (Romande Consumer Rights Federation) for its work against ticket touting.
More info
Children and reduced tariffs
Children
Children up to the age of 12 are admitted free of charge. Children from the age of 12 pay the student tariff.
Reduced tariff
The teenagers (12 to 18), the students, the apprentices, the senior citizens, the disabled and the unemployed entitled to reduced tariff. They must be able to prove their identity/status on entry to the Festival.
Tickets can neither be refunded nor exchanged, even in the event of a specific concert being cancelled or other changes in the published line-up. If an entire evening is cancelled, tickets refunds are possible within thirty days of the date concerned.
6-day passes
Those holding the Festival passes (abonnements) will be admitted free of charge:
to the open-air swimming pool in Nyon, which is situated at the lakeside on the road out to Geneva. During the day there is a paying bus shuttle service between the pool and the Festival site (starting on Wednesday).
to the Roman Museum (Nyon), the Musée du Léman (Nyon) and the Swiss National Museum (Château de Prangins).
Replace your 6-day pass with a bracelet
In order to limit the risk of loss or theft of your festival pass, Paléo Festival Nyon is offering you the possibility of replacing it with a mechanically sealed bracelet. This is an option and not an obligation.
Get your bracelet:
at the box office opposite the main Festival entrance from 10 a.m. on Sunday 15 July and throughout the six days of the Festival during normal opening hours.
at the Campsite reception, but only on Monday 16 and Tuesday 17 July (from 10 a.m.). The bracelet pass is also valid for entry to the Festival campsite.
Warning: this bracelet is not transferable and will not be replaced if lost or stolen.
Print-at-home tickets
Print-at-home tickets are checked on presentation by means of the barcodes printed on them (one entry only, per day of validity). The print-at-home ticket can easily be copied. Keep it in a safe place, just as you would a ticket for any other show. Avoid crumpling, cutting or damaging it.
Do not buy such a ticket from anyone. You may well find yourself with a ticket that has already been scanned!
Advice to avoid any problems with print-at-home tickets
Each ticket is unique. Make sure you print all the tickets you have ordered. The numbers on the right-hand side of the tickets allow you to distinguish them.
Only print your tickets on white A4 paper in portrait format.
Check that the words written in the images are readable. If this is not the case, reprint your ticket through your customer account and destroy the previous print to avoid any confusion or risk of dishonest use.
Make sure the barcode on your ticket is easily readable. If the barcode is damaged, do not hesitate to reprint your ticket through your customer account and destroy the previous print to avoid any confusion or risk of dishonest use.
Keep your ticket in a safe place at all times to avoid any attempt of dishonest duplication. If you have any suspicions, do not hesitate to contact us. We will be able to cancel your ticket and issue you with a new one through your customer account.
Avoid cutting out, creasing, tearing, or laminating your ticket.
Protect your ticket from light and humidity, and avoid leaving it in the sunshine.
Paléo Shop opening time
Open all the year, the Paléo Shop proposes a wide panel of Festival merchandising: clothes, bags & goodies. It is situated on the same place as the Festival at Route de Saint-Cergue 310 in Nyon.
Credit cards are accepted.
Opening time:
Until Thursday 29 November
Tuesday and Thursday: 14:30 - 18:30
From Tuesday 4 until Friday 21 December (6-day passes sale)
Tuesday to Friday: 10:00 - 12:00 and 13:30 - 18:30 (closing at 17:00 on Fridays)
From Saturday 22 December until Monday 7 January
Closed
Contact
Paléo Shop
Route de Saint-Cergue 310
CH - 1260 NYON 1
T +41 (0) 22 365 11 00
Write an email