A few minutes after the official sale, tickets are sold on resale platforms, sometimes at indecent prices. This leads to a great deal of disappointment and frustration, both for festival-goers and organisers.
The Festival organisers are particularly attentive to the problems festivalgoers may have in procuring tickets, as well as to suggestions and comments that they receive. The do all they can to reduce the problems and issues related to the secondary market. This section is dedicated to clarifying certain points linked to ticket sales at Paléo and to providing a few answers to questions about the black market.
What does Paléo do to fight against the black market?
Unfortunately, the black market is not illegal in Switzerland. In other words, there is no legal basis for fighting it. Paléo has already tried negotiating with the main ticket auction sites with a view to having the most exorbitant offers withdrawn. However, the latter refused to discuss the matter. The Festival recommends, above all, not to give in to the black market. Whether it is being operated near the Festival site or via the web, the only way of reducing the impact of the black market is to dissuade the touts and their potential buyers by various means.
For Paléo, this means:
Selling as many print-at-home tickets as possible (90% of all tickets sold in 2018)
Limiting the number of tickets sold to 2 - 10 tickets per order, depending on the period and points of sale.
Setting up a ticket resale forum.
Holding back 1500 tickets per day for the Festival. They will be put on sale at 9 a.m. each morning of the Festival for the same evening on paleo.ch.
Since 2010, the setting up of La Rue, a space specially set up near the main Festival entrance with the aim of hindering ticket touts from taking over the area, as was sometimes the case in previous years.
Becoming a member of the SMPA (Swiss Music Promoters Association) in view of implementing legislation to outlaw the black market.
Becoming a partner of the FRC (Romande Consumer Rights Federation) for its work against ticket touting. More info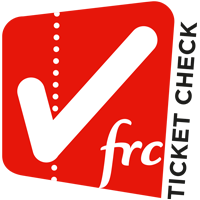 How not to become a victim of fraudulent ticket touts?
Buy your tickets uniquely from official, authorised sales points. More and more professional ticket resellers and touts have discovered a lucrative activity by buying tickets from official sources and then selling them on at much higher prices. This harms the interests of artists, organisers and the public. In order to avoid the risk of paying excessive prices and buying fake tickets, we strongly recommend that you only buy your tickets from official, authorised sales outlets and never from so-called secondary ticket sales outlets such as Alltickets, Viagogo, Onlineticketsshop, Worldticketshop, Vienna Ticketoffice, Ticketbande, Ebay, Ricardo and others.
You will find further information on this subject on the site of Swiss Music Promoters Association (SMPA).
How many tickets are sold on the black market?
According to some rumours, half the tickets for Paléo are sold on the back market with the complicity of the festival organisers. This is completely unfounded and untrue. Paléo is not involved in any way whatsoever with the black market and condemns such activities in the strongest possible terms. The organisation has looked into the matter and estimates that the number of tickets on sale on auction sites runs into several hundred out of 200,000 tickets put on sale. This represents less than 1% of all tickets.
Why not use a system of named tickets?
The idea of a named ticket system is at first sight quite attractive. However, after further analysis, it doesn't seem to be quite such a good idea:
It would be impossible to transmit or resell a ticket a friend or family member. Logistically speaking, it would be difficult for a ticketholder who was unable to attend the Festival to transmit his/her ticket to a third person. To enable such transfers, it would be necessary to set up a sort of "named ticket resale forum". But this structure would be heavy and costly and would almost certainly influence ticket prices, something the organisers wish to avoid at all costs.
It would also be impossible to purchase tickets for friends and family, given that proof of identity would be required at time of sale. At present, several people delegate the buying of tickets to a friend/acquaintance, who has the time to go and get the tickets when they go on sale in April. This would no longer be possible.
This would cause much longer queues at the entrance to the Festival and also increased waiting time at ticket sales outlets. At present, a festivalgoer never has to wait more than 10 minutes to enter the Festival site, even at the busiest times. With a named ticket system, requiring identity checks on every individual, this would be quite impossible.
The system of named tickets would thus be both restrictive and uncomfortable. It would cause more inconvenience to the public than the present system. Is it worth penalising 200'000 people who purchased tickets through official channels to solve a problem caused by a few hundred tickets being sold by touts, even though this state of affairs is very annoying? In our opinion, the answer is clear.
Is it not possible to limit the number of tickets sold to each person?
The number of tickets sold to any one buyer is already limited: between 2 and 10 per order, depending on the periods or points of sale. Paléo is not, however, in favour of over-strict limitations on the number of tickets sold. For example, six tickets represent two evenings at the Festival for a family of three. These conditions could become very restrictive in certain cases.
If tickets were only sold at ticket counters, wouldn't this restrict the black market because you would have to go there in person?
No, quite the contrary. It is far more difficult to resell a print-at-home ticket than one bought at a ticket counter. Festivalgoers know very well that by buying a print–at-home ticket on the black market, there is a high risk that this will only be a photocopy of the original. Ticket touts prefer handling tickets that have been bought at ticket windows as these are much easier to sell on the black market.
In that case, why not sell only print-at-home tickets?
This solution probably would have an impact on the black market, even though 90% of all tickets are already sold via this system. However, it is important to be able to offer tickets for sale at physical ticket sales outlets, in recognition of the fact that not everyone has an internet connection or a computer.
How does the ticket resale forum work?
It is a platform on which festivalgoers can resell any spare tickets or buy extra ones at the official price. This is not a ticket exchange forum: you don't have to sell one ticket in order to buy another one or vice-versa. The system works very well and satisfies many festivalgoers, who were unable to buy tickets in March. But please note, we cannot guarantee 100% that tickets will find buyers or that the tickets you are looking for will be available.
Why not organise an official ticket resale forum during the Festival?
A ticket forum during the Festival is not a viable proposition for the moment. The ticket resale forum in May requires a good deal of hands-on management and considerable logistics: many operations are executed manually, ticket by ticket. It is difficult to imagine how this could be managed during the Festival. There would be added costs, which could in turn lead to an increase in ticket prices. The Festival does its utmost to keep ticket prices affordable for everyone and so this would be contrary to our ticket pricing policy.
Finally, it would be misleading to let members of the public without tickets believe that they had a good chance of finding the precious open-sesame at a ticket counter on the evening of the event. The concert by Stromae in 2014 is a good example: of the 10,000 people connected to the last minute online box office at à 9 a.m., 8500 did not get the ticket they were hoping for. If these 8500 people decided to take their chance that evening at a "live" ticket resale forum, that would be a lot of people to manage in the environs of the Festival, with the risk of potential crowd trouble to deal with.