Main sponsors

Whether for your insurance, your pension planning or at the Paléo Festival Nyon, Swiss Mobiliar will be at your side, no matter what happens. In line with our convictions and our cooperative structure, we share the fruits of our success not only with our clients and our employees, but also with local communities. We are committed to projects and events that reflect our values, including in French-speaking Switzerland. Swiss Mobiliar looks forward to supporting the Paléo Festival Nyon as the principal sponsor for the 10th time. Come and visit us at our pavilion, just around the corner from the Grande Scène! We will take care of you: There will be lockers available for you to store your valuables. With Swiss Mobiliar at your side, enjoy the Festival without a care in the world!

Migros stands for sustainability, Swiss identity and regionality. Its manifold and long-term sponsoring commitments prove its devotion to these ideals. Through its sponsorships, the market leader in the Swiss retail trade makes a significant contribution to Swiss society and compassionately promotes its customers' quality of life.

BCV: If it's important to you, we want to be there too. BCV is proud to be a sponsor of Paleo Music Festival since 2005, which has remained family-friendly even as it has become one of the Lake Geneva Region's signature cultural events. Like Paleo, we at BCV have always placed great importance on keeping it personal, even as we have grown into Switzerland's 5th largest bank.
---
Sponsors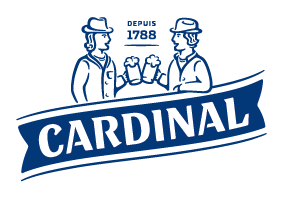 Cardinal stands for an unforgettable time full of spontaneous experiences and thus fits perfectly into the relaxed world of festivals. As a partner of Paléo and other renowned festivals and numerous large and small music events, Cardinal ensures that many people can enjoy this attitude to life. The Cardinal festival bars also provide ice-cold refreshment in a relaxed atmosphere. Santé!

The absence of live shows over the past two years has really brought it home just how vital concerts and live music truly are. High time therefore for the great comeback, which Swisscom is celebrating with its new sponsorship of the PALEO festival and many more. One of our central commitments is the long-term support of the Swiss music scene and enabling unique experiences – live and in person, on the move via the best network, and at home via blue TV – 365 days a year. We spotlight major international artistes as well as new and upcoming local acts and are looking forward to experiencing many goose bump moments with musicians and fans.
---
Innovation partners

Paléo? We make it work. When more than 200000 tickets to Switzerland's top festival all sell out within a few hours, it's our SecuTix 360 software that does the heavy lifting. Working away quietly behind the scenes, we're making sure that absolutely nothing gets between you and your music. In many ways, it's a shorthand for what ELCA's all about - technology for humans, by humans. We're ELCA. We make it work. 
After two years without festivals, the HES-SO students are overjoyed to return to the Paléo festival with the theme (Dis)Connected. Addressing themes that we have all recently experienced, the various projects aim to create links with festival-goers. The ambitious scenography that will surround the projects will have the same purpose. A monumental weaving will invite our visitors to evolve in their own way. This year brings an additional novelty to the HES-SO space, but shh! You will find out more before the festival.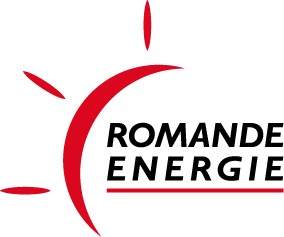 As the festival's partner in innovation and supplier of 100% eco-friendly energy from French-speaking Switzerland, we look forward to seeing you at our stand, opposite the entrance to the Terrace! In 2018, we welcomed 15,000 visitors to our stand and charged up 7300 mobile phones, 900 of which were powered by your valiant efforts on our energy bikes. We hope to see even more of you this year!
 
---
Media partners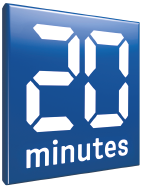 As official media partners, 20 minutes and lematin.ch are proud to offer to their readers and internet users a privileged access to the highlights of the Paléo Festival. Come and discover regularly, on 20minutes.ch and lematin.ch, the news and life of the Paléo, the unmissable festival. 20 minutes is the most important news portal and the most read newspaper in Switzerland. It is the media that informs and entertains you 24 hours a day on all current affairs, including politics, the economy, sport, entertainment and more. lematin.ch is 100% digital and is also accessible via a more modern and readable application for smartphones. Particularly appreciated by the 35-55 year olds in the French part of Switzerland, it offers its readers all the latest news: Sport, People, Various facts, Switzerland, World and Leisure.

Paléo celebrates the 40th anniversary of Couleur 3 this year! RTS will be present again this year at the festival via "the Couleur 3" and "La 1ère" channels. As a player in the socio-cultural life of French-speaking Switzerland, RTS is in constant contact with its audience. RTS is a partner of Paléo and provides coverage of the festival on its channels and digital platforms. It thus contributes to the promotion of the French-speaking regions and their talents.

Radio SRF 3 makes a festival out of the summer. With SRF 3, you will celebrate all summer! We offer you more than 100 hours of live music on radio and streaming video and take you behind the scenes.
srf3.ch/festivalsommer
 
---
Co-sponsors

HENNIEZ, the natural mineral water from the forest of Henniez is Switzerland's preferred mineral water! HENNIEZ supports Paléo Festival for many years and guarantees a natural hydration to the thirsty crowd of music lovers!

For several years Swissmilk has been providing Paleo visitors with original Swiss Milkpower. To accompany the hot sounds there are cool milkshakes and frozen yoghurt with fresh fruits at the milk bars. And every morning new power with the legendary breakfast service directly at your bed or tent. 

On the 'Viande Suisse' campfire stage, you experience a different kind of festival concert in an intimate setting with its very own convivial campfire atmosphere. The huge, crackling campfire, a cervelat sausage on a skewer and exclusive live sessions by a range of different bands are a perfect way to relax and while away the hours. The 'Viande Suisse' campfire stage offers a delicious way to enjoy Switzerland's leading music festivals while providing young Swiss artists with a chance to perform. 

Telecom operator and provider of IP solutions (Internet, telephony, TV, Cloud and Security), VTX is the partner since 2001 of the Paléo as the architect of its hosted solution. For Paléo, VTX provides expertise and allows thousands of users to visit the website. The technical performance and the success achieved throughout these years have strengthened this partnership. With more than 10 years of experience in VOIP, VTX has in addition the mission to be the partner for IP telephony services of Paléo.