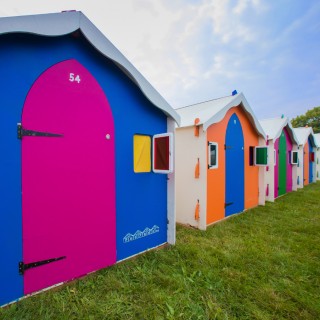 Several accommodation choices are available allowing you to spend some memorable rock and roll nights at Paléo.
Paléo Festival Nyon reveals the visuals for its 45th festival with a poster that focuses on contrasts and diversity. A new logo and visual identity are also unveiled.
Extraordinary artist, extraordinary situation: Paléo Festival Nyon is delighted to announce the exceptional arrival of the icon with the legendary voice, Céline Dion for the upcoming 45th anniversary edition.
Way more than music
7 days, 7 nights
270,000 festival-goers
300+ concerts and shows
7 stages and 220 stalls
Paléo Festival Nyon
is the biggest open air
festival in Switzerland.
#paleo2020 #paleofestival