Food stalls
Are you ready to satisfy your taste buds?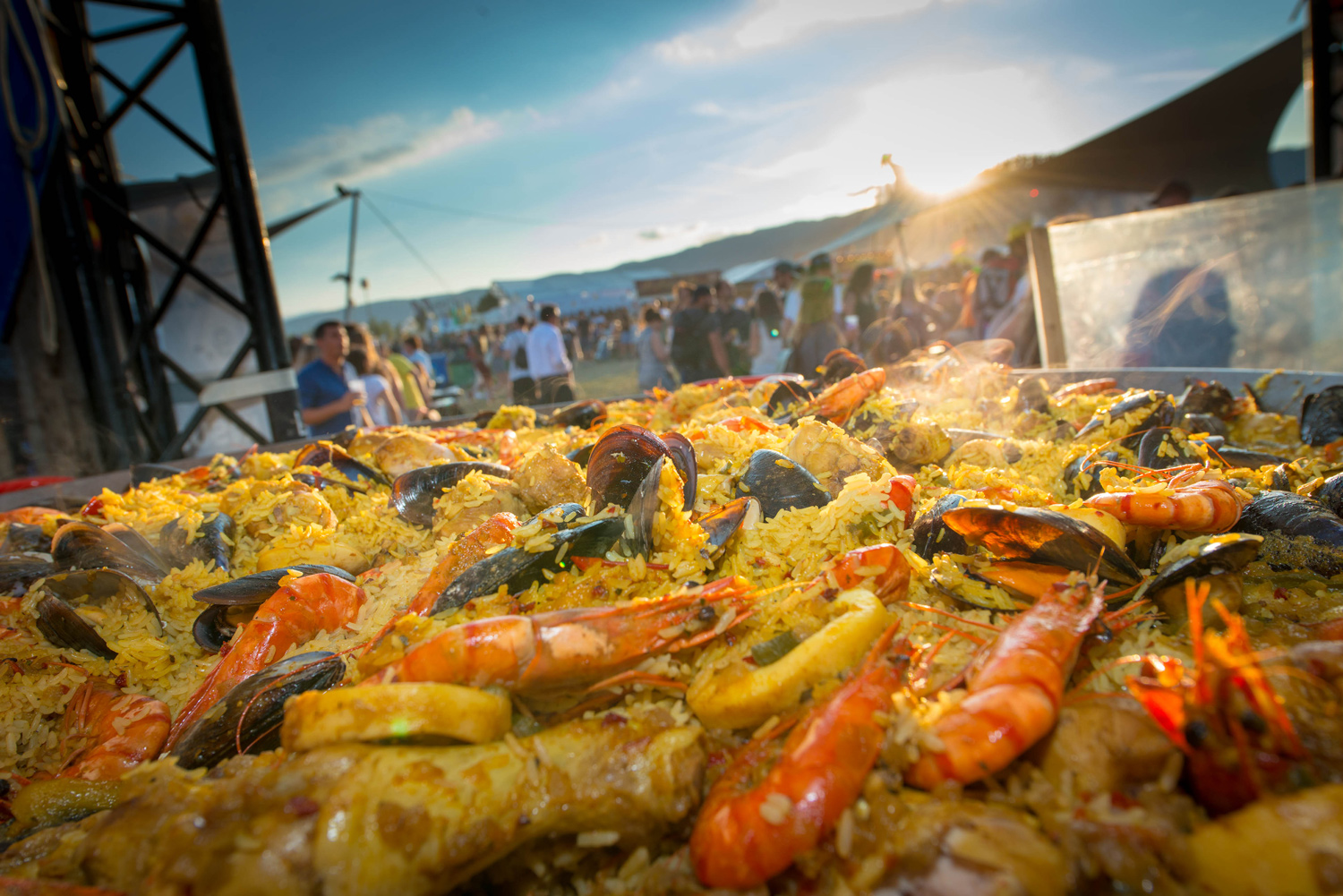 The Festival invites you on a gastronomic trip around the world. About 130 food stalls are located in the different quartiers around the Festival and La Pl'Asse according to the type of cuisine on offer.
Quartier d'Orient: Middle Eastern and Far Eastern specialities
Quartier Latin: European and South American specialties
Quartier des Alpes: local specialties and food from our mountain regions
Quartier de la Terrasse, des Arches and du Midi: food from around the world
The "Village du Monde": specialties from West Africa
La Pl'Asse: a wide choice of the various specialties on offer around the Festival site
Find the "Bon Appétit" plan and the complete list of bars and food stalls on our mobile app:
Find stalls and bars by produce and type of cuisine: fondue, Ethiopian, pizzas, wine, Venezuelan...
Sort by category: meat, vegetarian, sweets, restaurant, gluten free...
Locate stalls and bars on the interactive map.
Discover the stalls specially selected by Paléo and identifiable on the site by their plaques:

The Top 20 stalls, selected by our tasters
The Fresh & local produce stalls, selected by Paléo's Environment Commission
The New offers, selected by Paléo's Régie des Stands
These food stalls selections are visible on the Festival app and on site thanks to signs: 

---
Bars
Cheers!
From the Paléo Festival site to La Pl'Asse, a whole range of bars are available to quench every kind of thirst. Looking for a speciality beer? You'll find a selection over at the Village du Monde. Fancy a refreshing soft drink? The next bar on your route has a whole selection! Want to taste a few grape varieties? Then head for the wine bars! And if you still haven't found a reason for having a drink, just remember that all these bars are run by cultural or sports associations from the Nyon area. You can find all the bars on our mobile app.
 
---
Restaurants
Have a break in a calm atmosphere!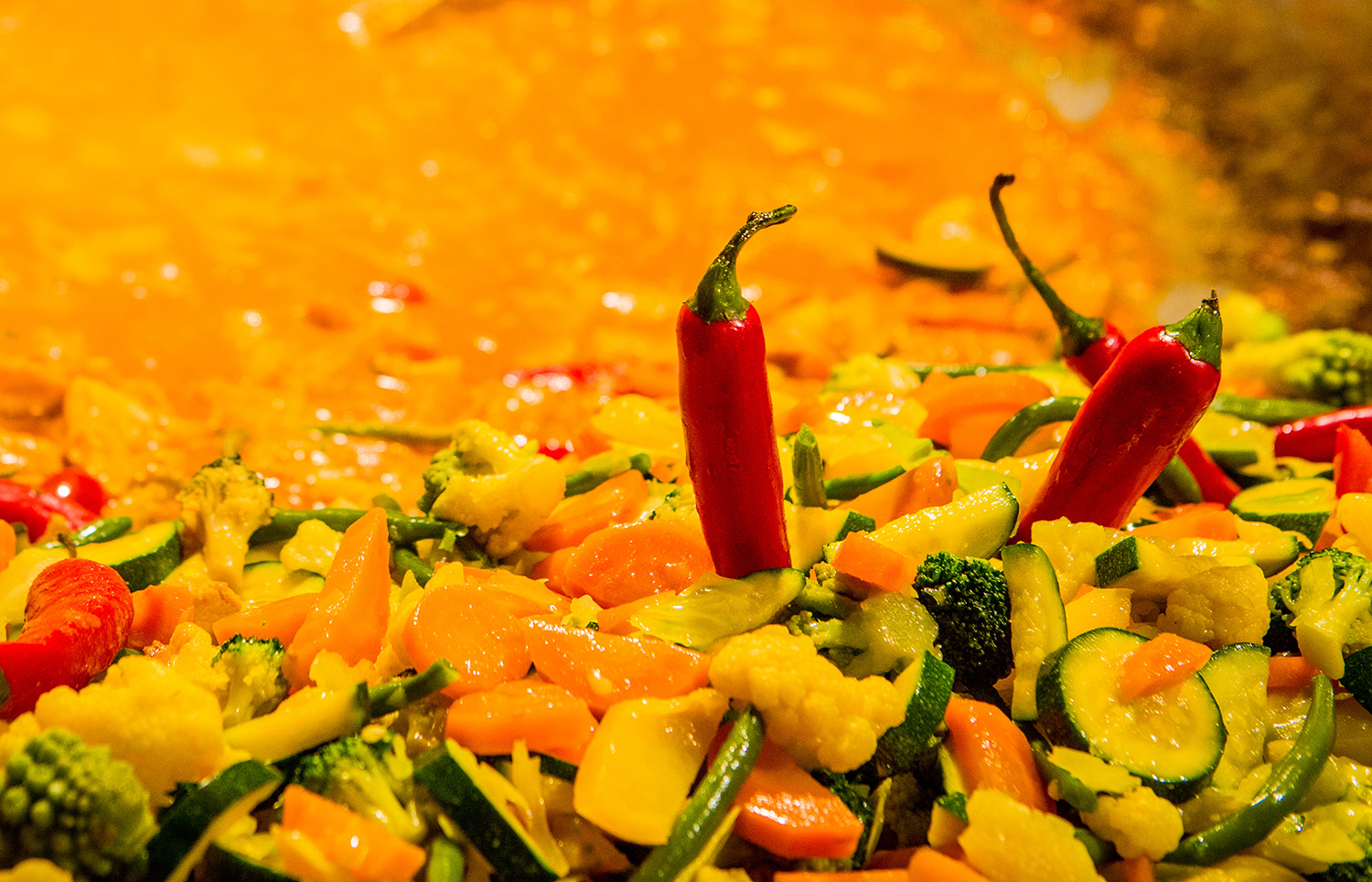 A welcome break between two concerts, the Festival's five restaurants offer a haven of peace, with a selection of varied and original dishes on the menu.
Le Casse-Croute au Vieux Québec: Quebec specialities and festive atmosphere (079 541 31 61)
Lagunita: exotic Caribbean flavours (079 359 69 60)
Terre Vaudoise: fondues and aperitif boards (079 613 89 04)
Le Cyrano: traditional cooking from South-West France (+33 6 84 13 97 43)
Arte Vitis: Vaudois wines and aperitif boards (079 696 36 05)
Booking possible, orders until 1a.m.
 
---
All the food stalls and bars on our mobile app in July!
Find the complete list of bars, food stalls and restaurants in the "Food & Drinks" section on our mobile app.

Too Good To Go and Paléo are collaborating! Unsold food is thus consumed and does not end up tragically wasted. Discover the stalls participating in the operation on the Paléo app and the Too Good To Go app.