Are you ready to satisfy your taste buds? Discover an extraordinary culinary experience!
With more than 60 cuisines from around the world, your taste buds are in for a treat!
Food stalls
Yummy!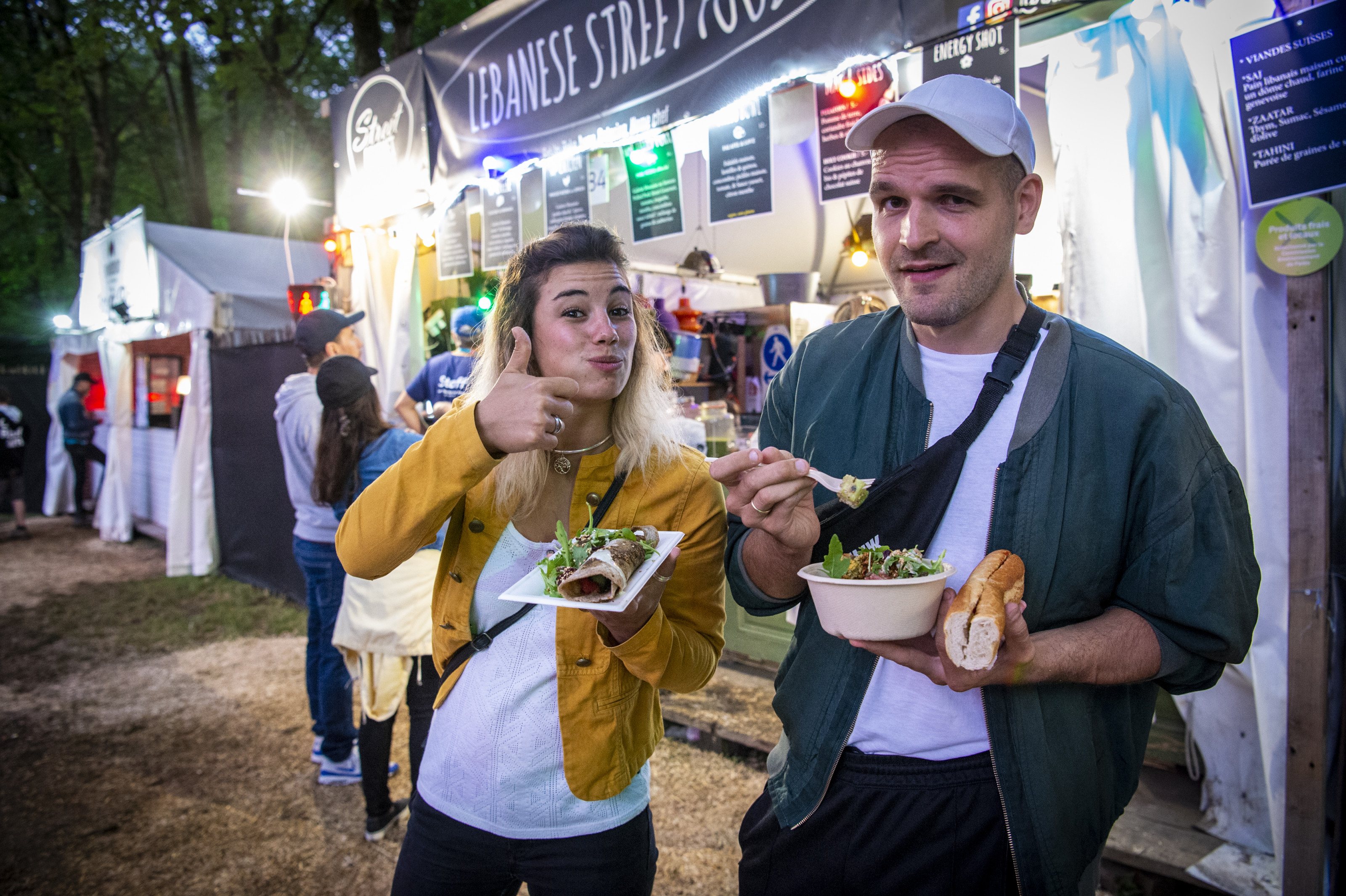 At Paléo, we love the convivial experience around a beautiful plate or table! That's why the Festival invites you on a gastronomic world tour: Quebec poutine, Japanese okonomiyaki, Hawaiian bowl, Moroccan tajine or raclette from Valais… Nearly 130 food stands are spread out on the festival grounds and in the Quartier Libre to please your palate. At the Village du Monde, West African specialties are in the spotlight. Yummy!
Several criteria are considered when evaluating the stands: decoration, greeting, cleanliness, quality and quantity-price ratio. Every year, our team of tasters proposes the best of the Festival's stands with its Top 20, the "Paléo Slection". You can go there with your eyes closed and your mouth wide open!
Discover the specially selected stands:
The Top 20 stalls, selected by our tasters
The Fresh & local produce stalls, selected by Paléo's Environment Commission
The New offers, selected by Paléo's Régie des Stands
These food stand selections are visible on the Festival app and on site thanks to the following signs:

---
Friendly restaurants
Have a break in a calm atmosphere!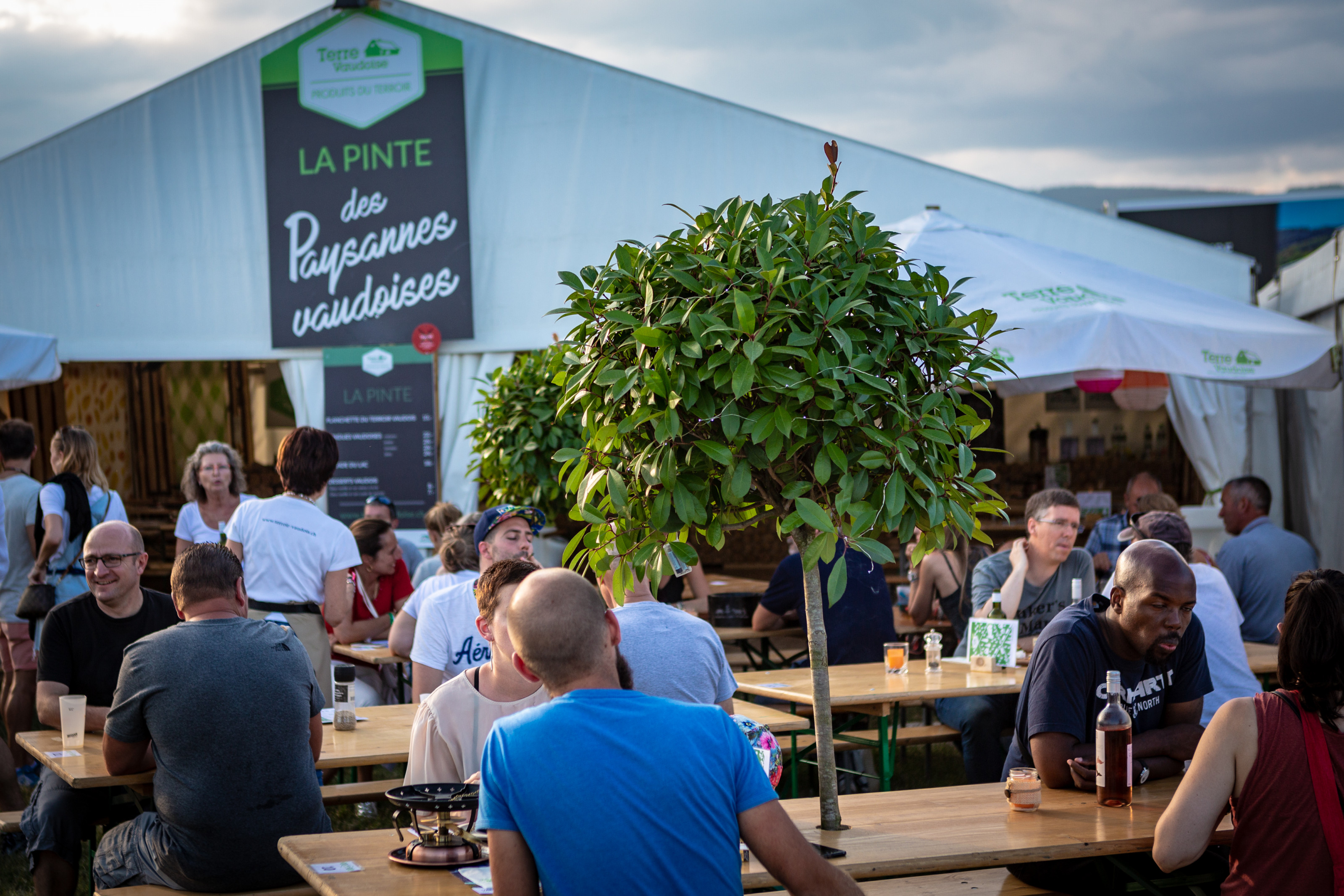 A well-deserved break between two concerts, the Festival's restaurants offer a haven of peace, with a selection of varied and original dishes on the menu.
Lagunita: exotic Caribbean flavours (079 359 69 60) - Book online
Terre Vaudoise: fondues and aperitif boards (079 613 89 04)
Le Cyrano: traditional cooking from South-West France (+33 6 84 13 97 43)
Arte Vitis: Vaudois wines and aperitif boards (079 696 36 05)
Le Tartare : Beef tartar and vegan tartar (079 217 55 85)
Booking possible, orders until 1a.m.
---
Bars for all thirst
Cheeers!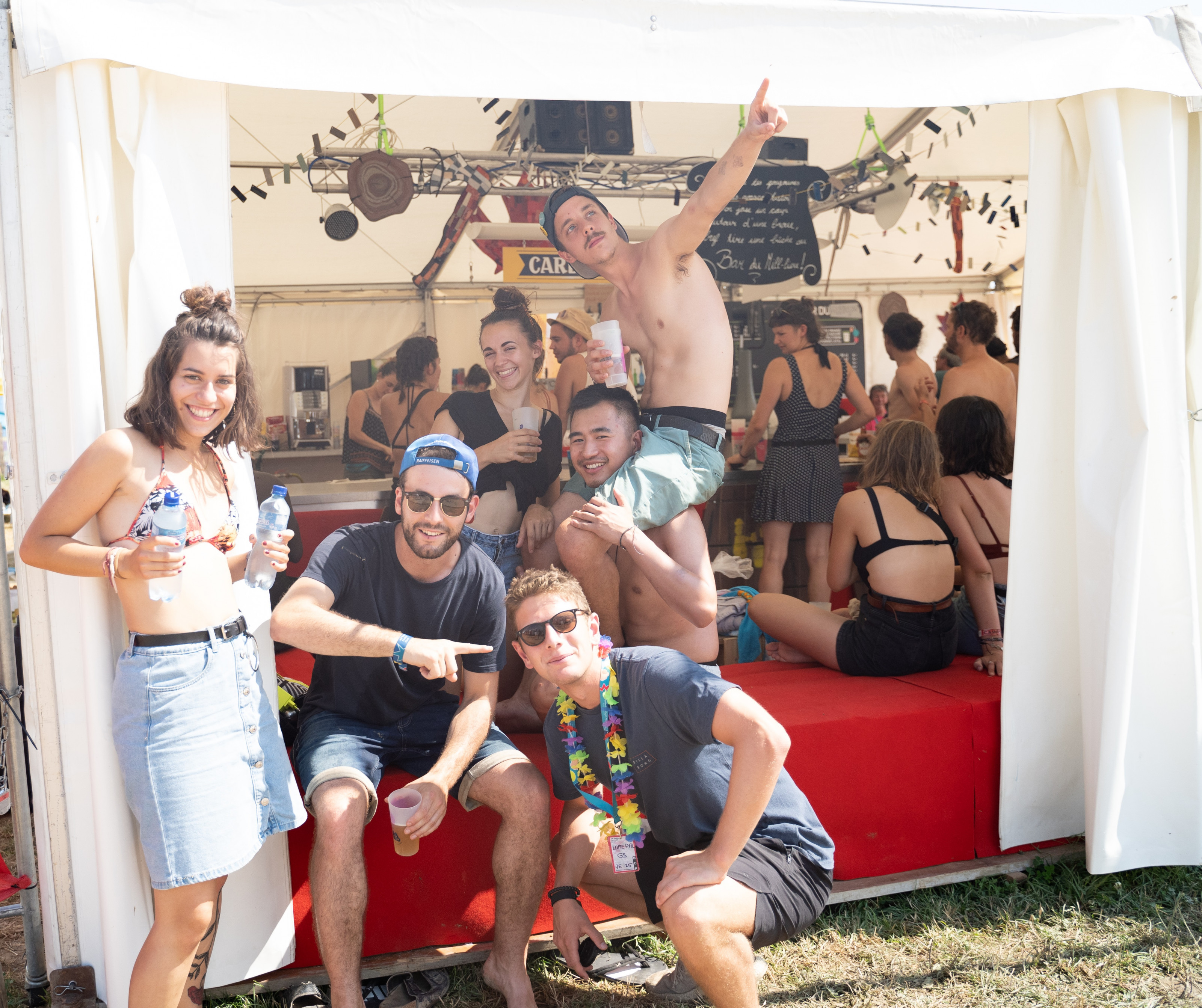 From the Paléo Festival grounds to the Quartier Libre, nearly 40 bars will be available to quench all thirsts, from special beers to fruity cocktails, from non-alcoholic refreshments to teas, coffees or regional wines. As far as grape varieties are concerned, Paléo selects all its wines and offers quality regional vintages at affordable prices!
And if you still haven't found a reason to stay hydrated, just remember that all of these bars are run by local cultural or sports associations from the Nyon region. You can find all of these bars on our mobile app.
---
NEW : Introducting washable and returnable dishes!
Paléo is setting up a system of washable and returnable dishes in order to considerably reduce the volume of waste and single-use!
Multiple return points are installed on the festival grounds and in the Quartier Libre, in the immediate vicinity of the stands.
It's easy! The dish return points take back your plates, bowls, cups, pitchers and all of your waste! Cutlery is not returnable.
The price of deposits is CHF 2.00 for cups, plates and bowls and CHF 5.00 for pitchers. Your deposits are returned to your bank account via your card (Maestro, V Pay, Postcard, Visa, Mastercard, etc.), via your smartphone (Apple Pay, Google Pay) or a Paléo prepaid card (available at the "No Cash" exchange banks).
You can of course bring your own containers to the Festival site! This way, you are helping to make the Festival even more welcoming and sustainable. We thank you already!
---
All the food stalls and bars on our mobile app in July!
Find the complete list of bars, food stands and restaurants in the "Food & Drinks" section on our mobile app.
It allows you to:
Search for stands and bars by product and type of cuisine: fondue, poutine, falafel, pizza, wine, tajine, etc.
Sort by category: meat, vegetarian, sweets, restaurant, gluten-free, etc.
Locate the stands and bars on the map.
Discover the stands specially selected by Paléo.
---

Too Good To Go and Paléo are collaborating!
Unsold food is thus consumed and does not end up tragically wasted. Discover the stalls participating in the operation on the Paléo app and the Too Good To Go app.